SOUTH HOUSTON SUBURBS
Houston's southern suburbs are the top choice for African American home buyers. Houston does not have large "all-Black" suburbs that are typical of places like Atlanta or Washington DC. However, for those who want to enjoy the middle class and upper middle class lifestyle within the same culture, this is where it is most possible.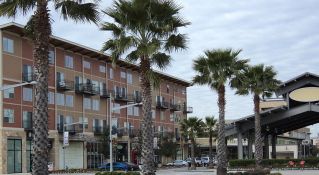 When Houstonians are asked where the top areas to live for African Americans are, these are usually the first mentioned. More than 125,000 or 15.5% of the Suburbs south of Houston are African American.
Black population growth has been in the triple digits in areas of Richmond, Pearland, Fresno, and Manvel during the last nine years. Due to the completion of Hwy 288, Pearland has become a hotbed for commercial retail offering many of the top of the line shopping and eating venues that were lacking in the area directly South of Houston.
Several residential developments have surfaced near the 288 Corridor going south from Pearland. Families around the 288 corridor tend to be from mid & upper midscale to wealthy and a mix of well paying white and blue collar jobs or business owners. Residents here enjoy all types of amenities and outdoor and indoor activities.
Proximity to downtown and the world's largest medical center make the area appealing, along with the high percentage of single family homes versus apartments. With the vast amount of land still available, many elect to build new homes here rather than buying existing properties elsewhere.

Middle class African Americans have been living in significant numbers in Missouri City since the 1970s and in 2000, it was named a model city for Middle-class African Americans by Black Entertainment Television (BET). It is a family oriented city with a combination of  white collar professionals and well paid blue collar workers. The school districts of Pearland, Alvin, and most of the large Ft Bend ISD have very good reputations.